Mother's Day Gift Guide 2023
While moms deserve to be celebrated each and every day, there's nothing wrong with spoiling her a little extra on Mother's Day. These gifts are a great idea for any special leading lady in your life. We've got everyone covered (including dog moms!) and at any price range to boot! Happy shopping, xo!
Sauna + Cryo/Plunge Sessions, $85 – $3,000
Nordic cultures like that in Finland are said to have been using the "hot sauna, cold water" technique for centuries in order to rejuvenate their mind and body. Some even refer to it as the "Nordic Cycle", its use is so ubiquitous. The benefits include improved blood flow, boosting your the recovery of sore muscles, support your immune system, and help rejuvenate your skin. Lots of local sauna and cryotherapy studios offer introductory packages, but if you're looking to invest in a home sauna, Sunligthen sauna makes a solo system that we love.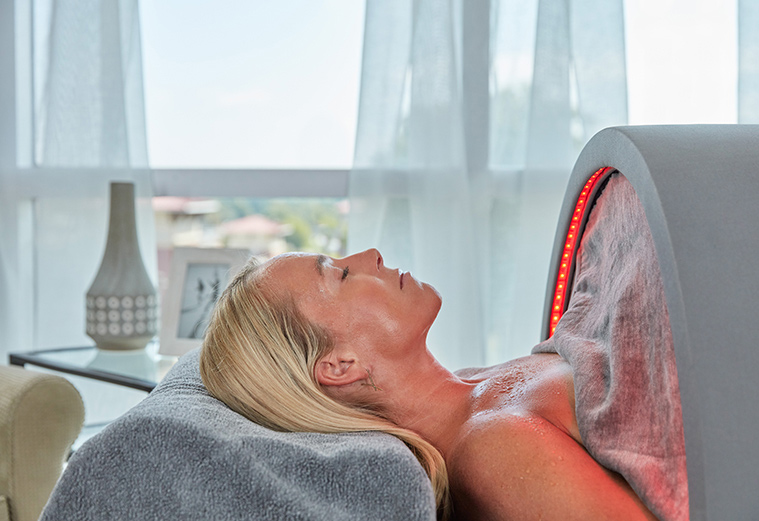 Le Labo Fine Fragrances, $107
We came across a pop-up shop from Le Labo last fall and fell in love with their one-of-a-kind, personalized, fresh formulations. Explore Le Labo's fine fragrances in personalized perfumes, candles, shampoo, lotion and more. Shop their unisex signature scents online. Embark on a scent journey and take your time to explore their entire fine fragrance collection with the Discovery Set.

Chill House Chill Tips, $16
Nothing says spring/summer time like a fresh mani! Busy mama's don't always have the time to spend 1 – 2 hours at the nail salon to treat themselves, so these trendy press-on nails are a true treat. A revolution in press-on nails from the team behind New York's most iconic mani's at Chillhouse. These tips are long-lasting, reusable, durable and gentle. 24 nail shapes and sizes are included in each package to find your perfect fit. Pop them on, pop them off. Nail glue can hold for up to 3 weeks depending on your application process. When you're done, keep your tips for multiple uses!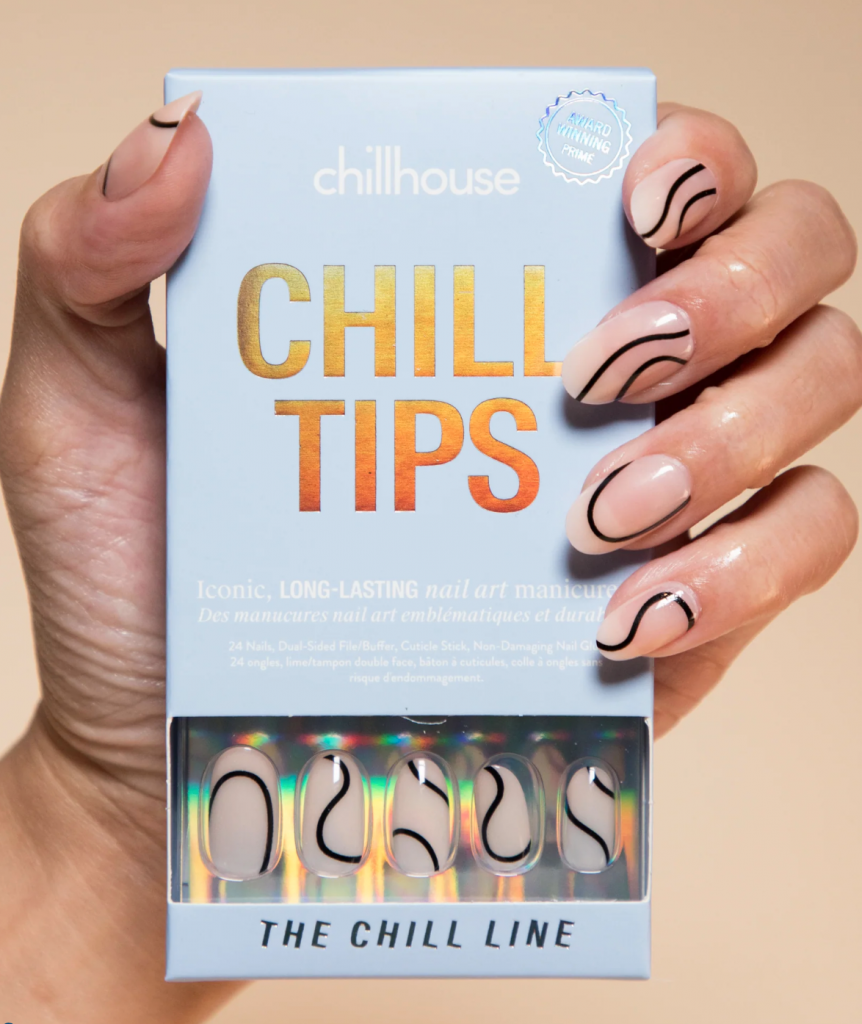 A Dozen Reasons I Love You, $45
While cards can be touching and flowers are always sweet, both can often feel… well, predictable. Shake things up a bit and score some serious mom points with this handcrafted, customizable collection of reasons why you love her. Choose from over 50 different options, from the heartfelt (You taught me to be me) to the hilarious (The teenage years. Enough said.), to create a container filled with a dozen heart-shaped wooden messages that moms will always cherish. Got a sister or a Nana in mind? The charming cylinder's lid can also be personalized with color and text to celebrate the other inspiring and amazing women in your life.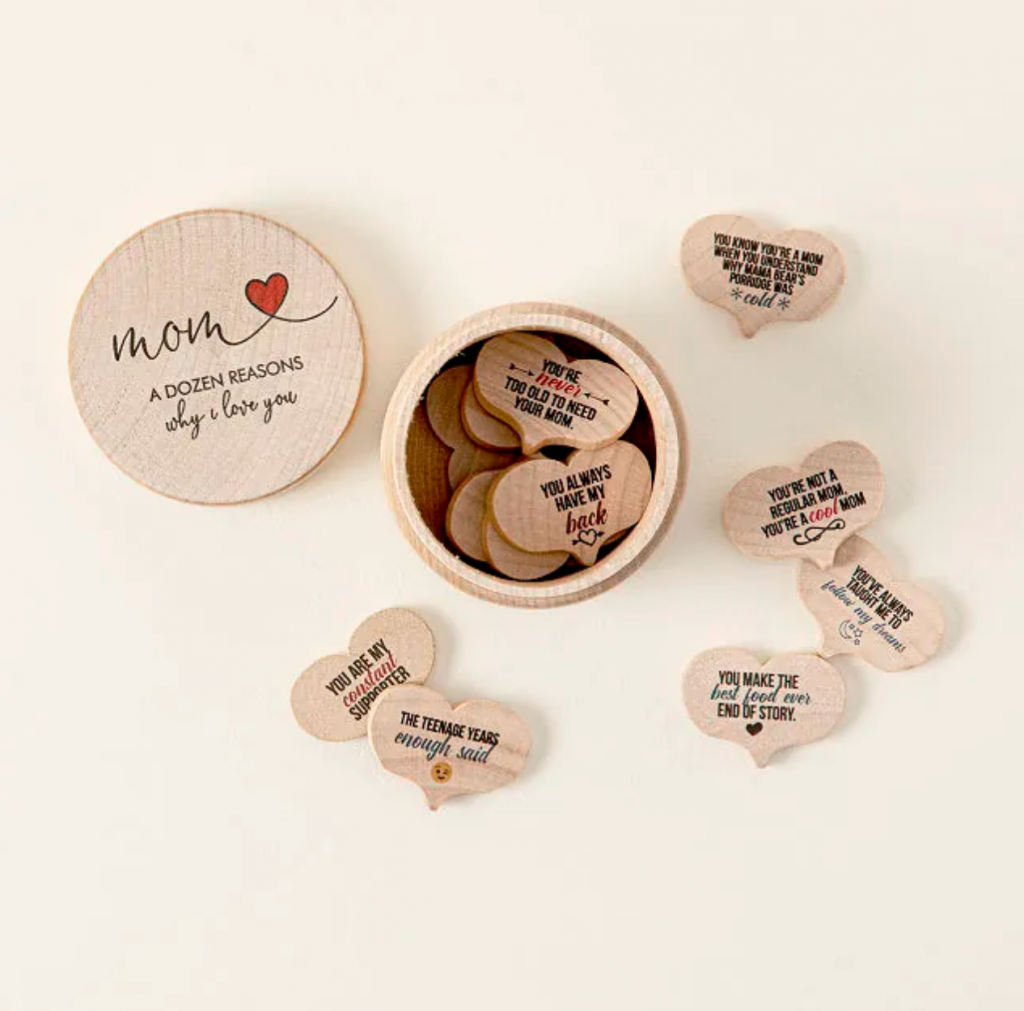 Burn, Shake, Pulse, Repeat, $29 – $100
What can give the gift of wellness, strength, mindfulness, empowerment and community – all under one roof?! It's your NEIGHBORHOOD barre studio, of course! New/inactive clients can take advantage of our intro offer, or grab a gift card for the nb barre babe that already has a membership to grab some nb swag, Beyond Yoga or Free People leggings, or a pair of Bala bangles from your local studio.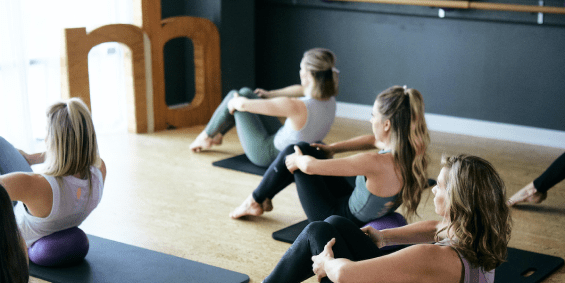 Custom Pet Mom Sweater, $128
When the love for your fur babies is more than a simple photo can capture, have their fuzzy faces knitted directly into a comfy crewneck sweater. Upload a picture of your furry family members and they'll be knitted directly into a jacquard crewneck sweater, no screen printing or embroidery involved. Pick a sentiment to accompany your pet's portrait: YOU ROCK MOM, SUPER MOM, BEST CAT MOM, or BEST DOG MOM. Choose from three different sweater colors: coral, denim, or light gray with a white neckline. Available in sizes S–XXL.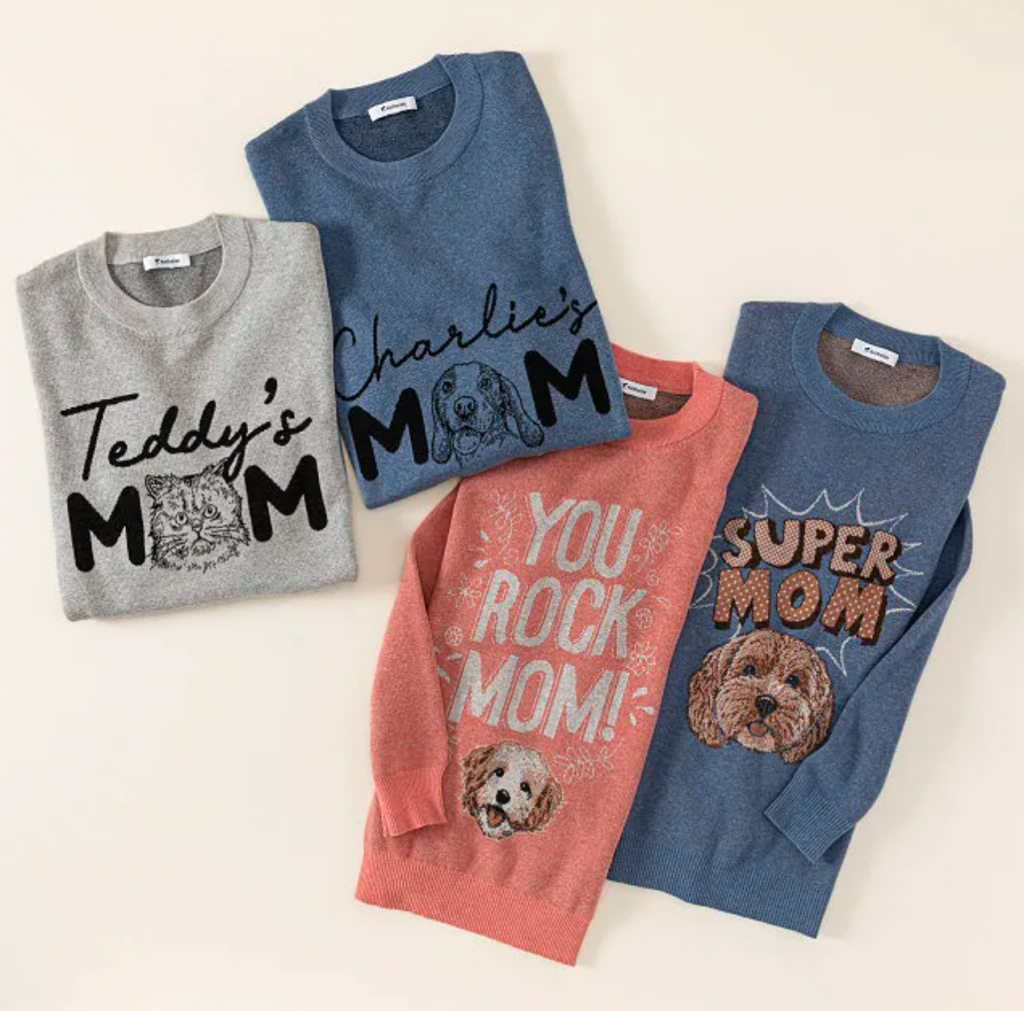 Bala Kits, $139 – $280
Bala has swept the fitness world since 2018, after appearing on Shark Tank. Designed for strength and versatility; perfect for fitness or any recreational activities. Bala believes beautiful, functional fitness equipment will change the way you move. Simple, sleek design, eye-catching colors and a custom fit make it the ultimate studio accessory, or the complete at-home gym. You can scoop up some of these accessories at your local nb studio, or shop online here now.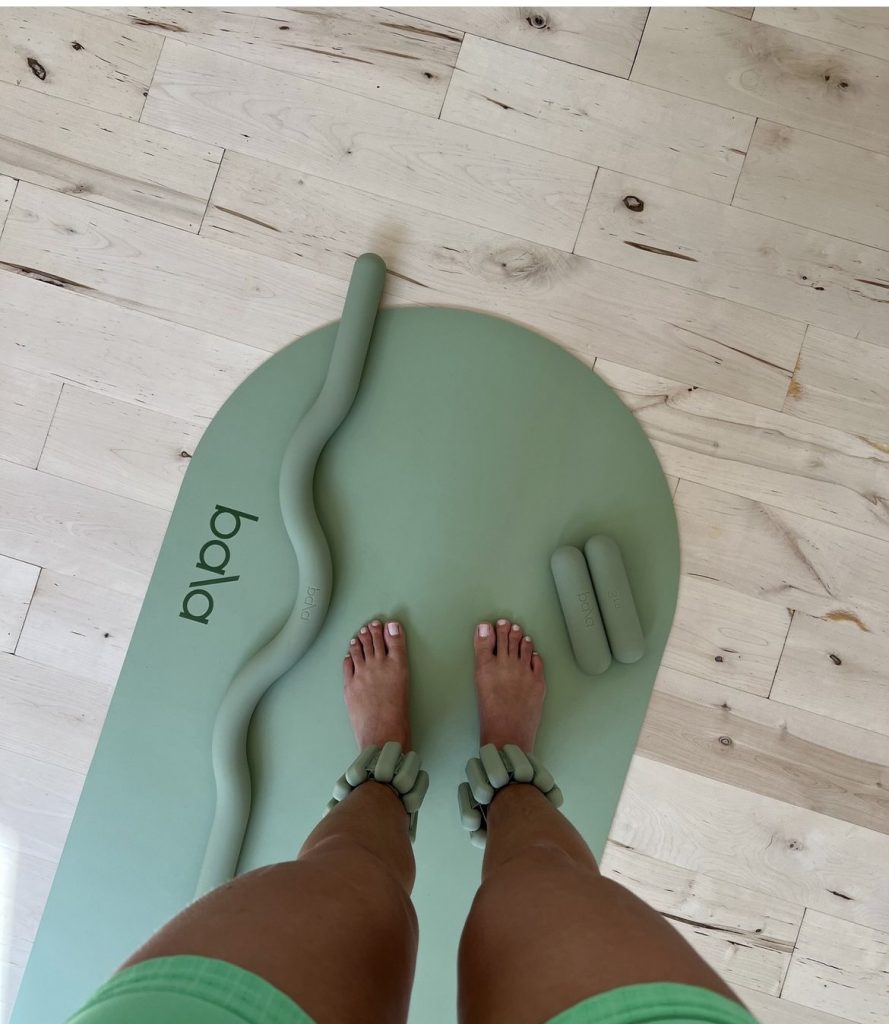 Nume Hair Heat Styling Brush, $179
Nothing feels better than a fresh blow out. Most days, mama's don't even have time to wash their hair, much less drop into the salon to style it. Enter the Nume Hair Heat Styling Brush, a personal fave of Gwyneth Paltrow's. It feels like a regular brush in your hand, but the heat smooths, straightens, or curls your hair. Run the tourmaline ceramic bristles through your hair both to style—you can create anything from loose curls and beachy waves to a stick-straight blowout look—and to discourage frizz.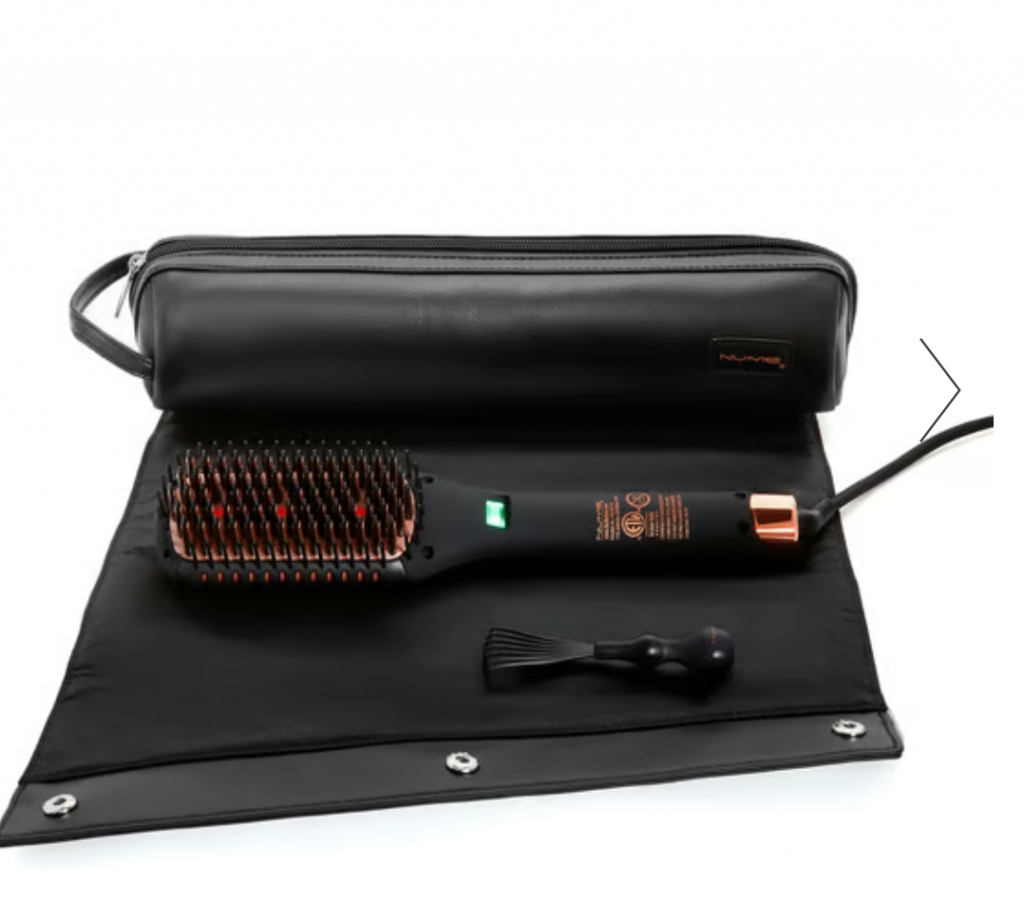 Raaka Mother's Day Bundle, $40
Raaka makes unroasted dark chocolate from scratch, with traceable, high quality, and transparently traded single origin cacao, crafted into something uncommonly delicious. Their seasonal favorites are packed into one delicious package that's guaranteed to please. The set contains a box of nine Shangri La Rose Tea Flowers from their friends at The Qi and a refined soft-touch gift box containing a Strawberry Swirl Bar, Earl Grey Bar, and their classic Pink Sea Salt Bar. All of Raaka's chocolate is certified organic, kosher, and non-GMO, as well as gluten, dairy, and soy-free. Bonus, it's on sale right now, too!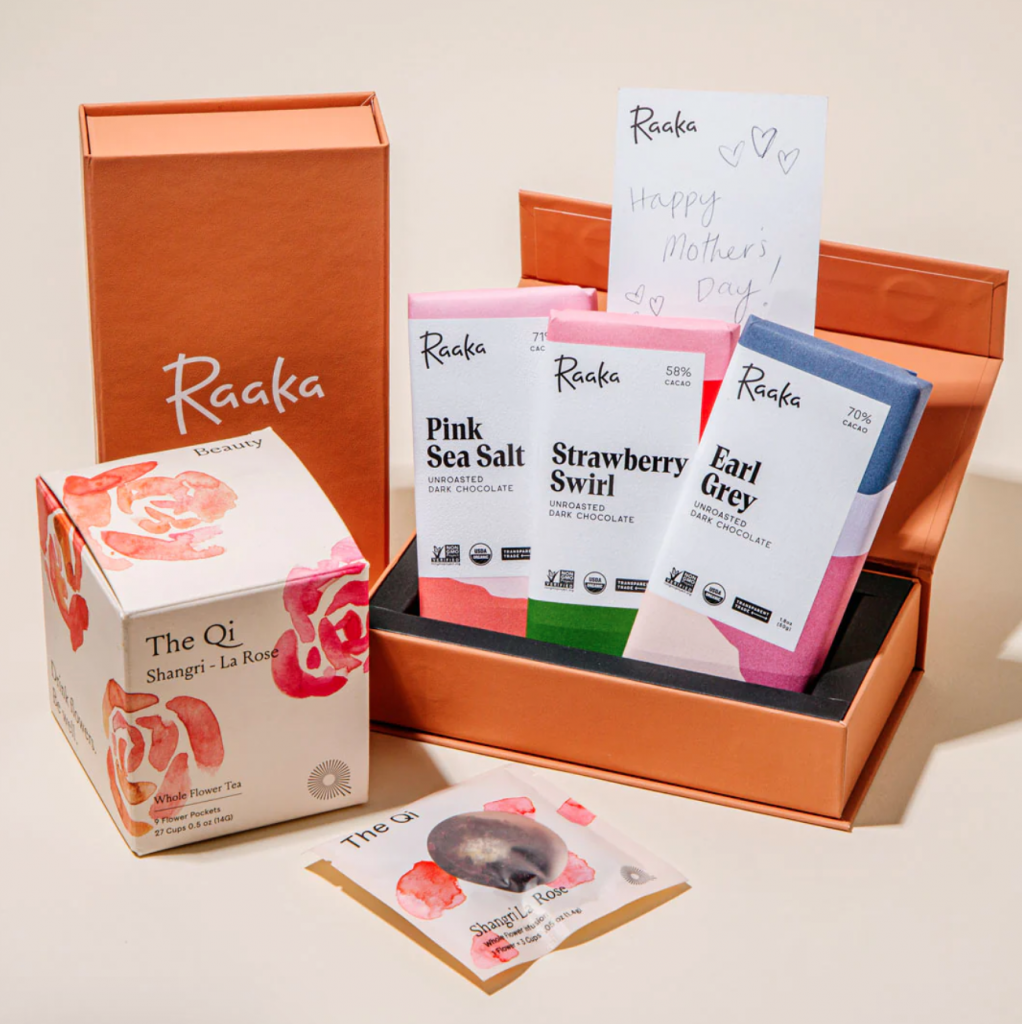 Nopod Gentle Pressure Sleep Mask, $34
Like a hug for your head, nodpod's award-winning patented design lays softly across your head to apply gentle, evenly distributed pressure for a comforting fit & soothing experience. The 100% blackout design contours to your face for a completely light blocking experience to help you relax, find relief, and fall asleep faster. The dual material design is cooling on one side, warm on the other – for an extra chill, throw it in the freezer! It's perfect for sleeping, travel, meditation, yoga, and so much more