All Hail Hallie's Gym Bag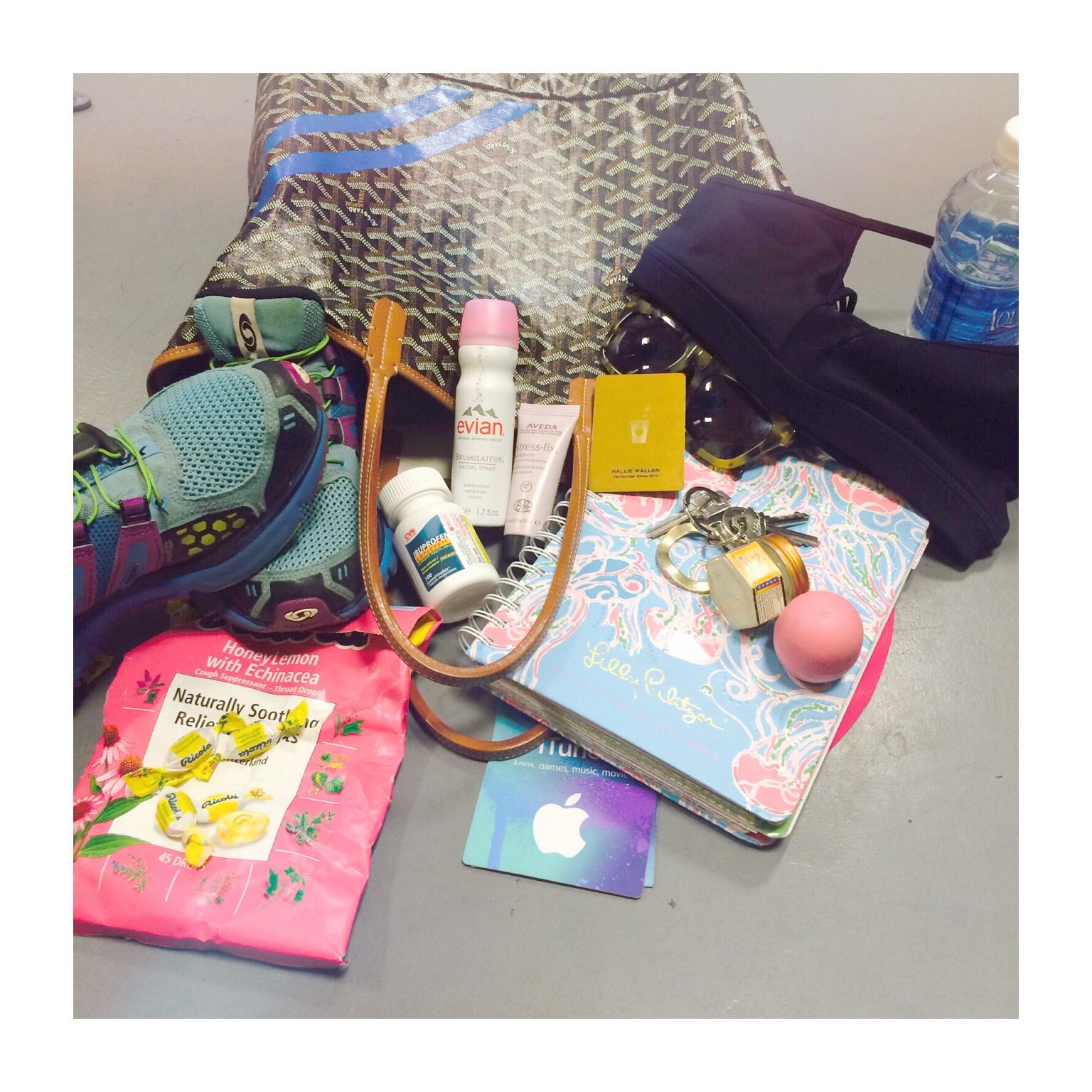 As we all know, Hallie Wallen is THE queen of all things fitness so naturally we were dying to see what she keeps stashed in her gym bag. The water, tennies, keys and cough drops came as no surprise, but there were a few items in particular that caught our eye….
1. Lilly Pulitzer planner: this is essential in helping Hallie plan her busy day and keep her classes straight. Besides the fact that the cover is super chic, Lilly planners have the best stickers for tracking important dates and great by-day and week tabs to help keep even the busiest girl organized. Want one? Go visit our one of our Nb staples, Deedee, at Palm Village Knoxville to get yours!
2. Karen Walker sunnies: Not only are these super stylish, but the updated wayfarer gives Hallie the ability to take her shades from barre class to brunch and we are all about the ease in which we transition workout wear to the streets.
3. Alo sports bra: Its no secret we are crazy about Alo at NB.  We love both the support and trendy mesh detail this bra offers..and isn't everything better in black?! We think so. #allblackeverything (available at Neighborhood barre studios for only $48).
4. Evian Facial Spray and Ibuprofen: Super affordable and super essential when it comes to feeling refreshed after or in-between classes. As a headache sufferer, it's important for Hallie to always be prepared to feel her best and both of these products help her to stay ahead of her symptoms.
5. Tiger Balm heat rub: Hallie soothes her soreness with this amazing topical pain reliever. Have you ever stood next Hallie and secretly thought to yourself  "what in the world is that SMELL!??" well, folks here it is.
What's in your gym bag? Comment below with your essentials gear suggestions!