Neighborhood Barre Anytime, Anywhere
We're so proud that Neighborhood Barre is becoming a household name in the Southeast, as one of the fastest growing and most dynamic barre methods in the U.S (humble brag alert). But what if there's not at Neighborhood Barre studio in your neck of the woods yet? Or what if there is, and you are in already in love with your local studio, but life gets in the way of making it to class as many times a week as you really want?
We got you.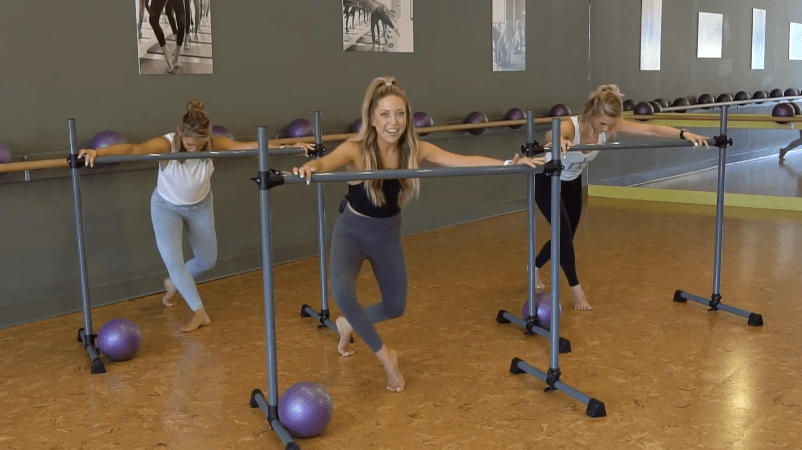 Announcing NEIGHBOROOD barre Online. Now Neighborhood Barre classes can be taken at virtually anytime, from anywhere. Our new, streaming workouts will offer the same full body toning and core strengthening classes with motivating instructors you'd find in our local studios, paired with high energy playlists you can now find on Spotify.
Neighborhood Barre online workouts can be performed in 30 minutes, and technically with no equipment. Class begins with a quick warm-up to get your blood flowing, your muscles warm, and your body prepped for a great workout. Then we move into two challenging thigh exercises, targeting your quads and those traditionally hard to tone inner and outer thighs. Transitioning from thighs we move into seat work, where you will always work your high and outer seat, and low ledge of seat and hamstring, sculpting your entire backside with two, booty burning moves. Although your core is working throughout the entire class, we wrap up with a few minutes dedicated to developing deeper core strength, and a quick back exercise focusing on strengthening your postural muscles.
Options are given during class to utilize our double tube and pilates ball, which can be purchased online here, but are not necessary to take class. All you need is a small, open space, a good attitude, and maybe a bottle of water nearby. Although the clients are using a portable barre in our videos, you can use any point of stability nearby, whether the back of chair, a nearby countertop, or even a wall for most standing positions.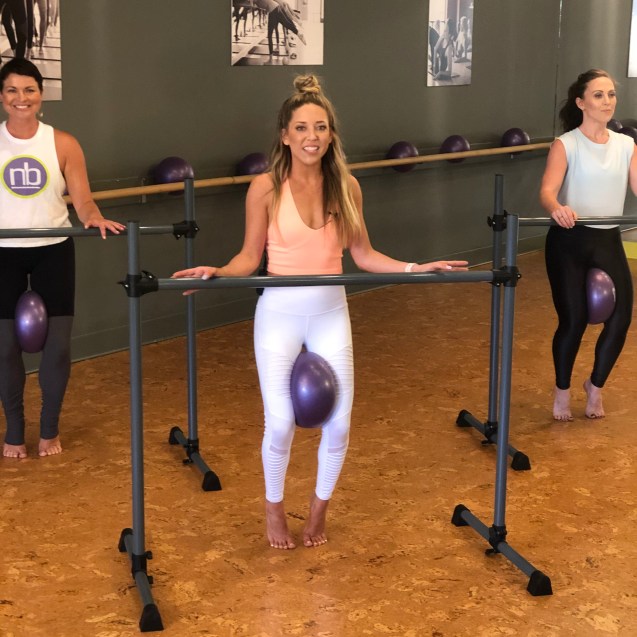 True to our mission, Neighborhood Barre Online will continue to provide an all-levels experience that allows you to cater the workout to your needs – including cardio advancements and stability modifications. In addition to the instructor, there will be two clients taking the class with you – one demonstrating simple modifications for more stability or reduced intensity, and the other client incorporating optional advancements for added core and cardio challenges. Our full-body workouts are condensed so that they can be performed during your kid's nap time, on vacation, or any time you're looking to tone what ya own in 30 minutes.
You can expect new classes added to the library consistently, to keep your workouts fresh and your body challenged. Choose your own tunes or find our playlists designed for your online workouts on Spotify by clicking here.
Not sure if NEIGHBORHOOD barre Online is for you? Try it out for 14 days, on us. Anyone is eligible for this free trial. So whether you're brand new to Neighborhood Barre, you're already a veteran barre babe with us, or it's been a while since you've last taken class, we want to see YOU online. We promise quick, effective, and approachable workouts that will have your muscles burning and your body toned in record time, whether in your living room or on the go.
Set up your free trial now by registering here to get started!