Holidays Across The NEIGHBORHOOD
It's the most wonderful time of the year – the holidays! It's time spent together with your closest loved ones, and celebrating new and time-tested traditions together. We absolutely love getting to know you inside and outside the studios. So today we wanted to share some of our personal stories, about what makes our holidays so special with our families and friends. We asked instructors and owners across all studios to share a fun, funny, or sweet seasonal story with us that's a personal holiday tradition. We hope you enjoy!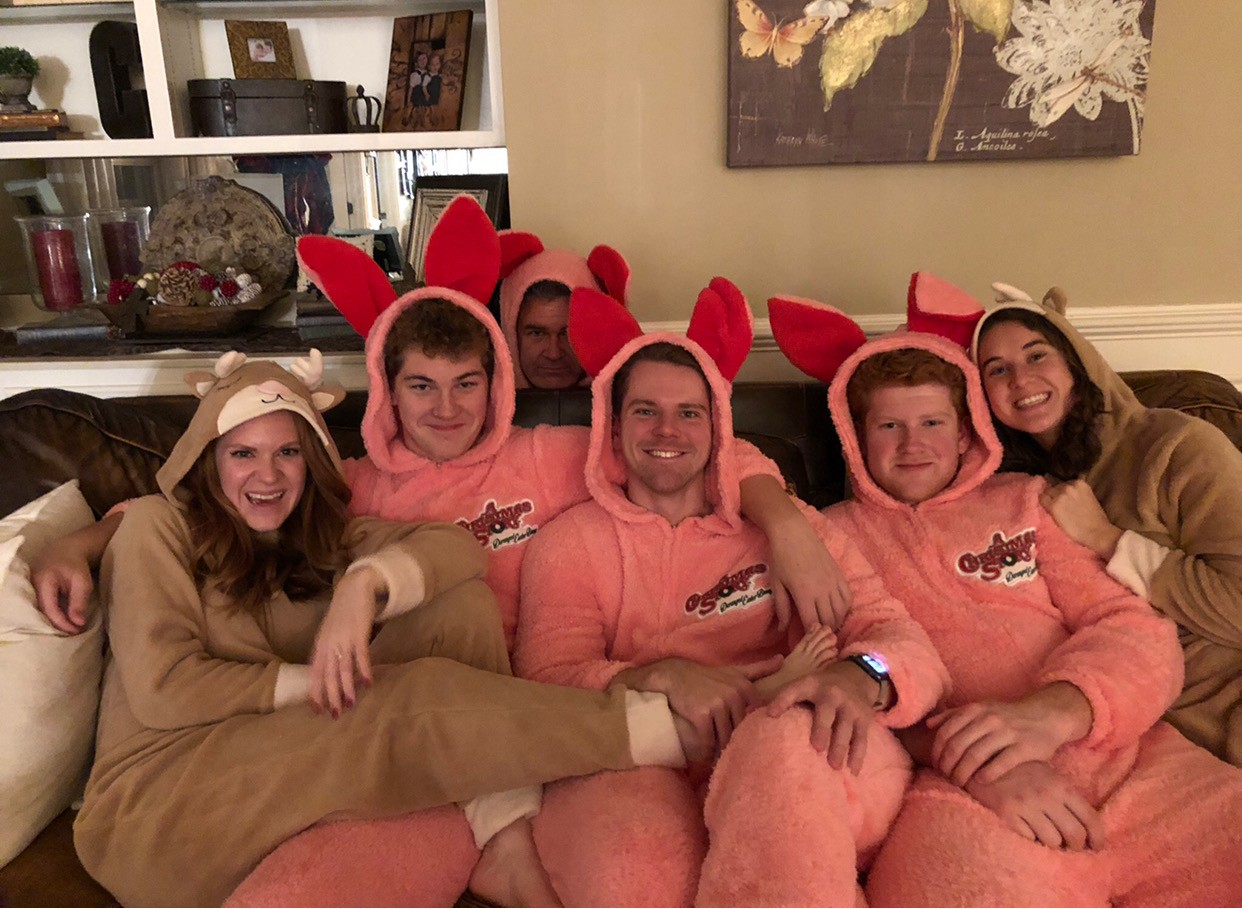 "Every year on Christmas Eve my siblings and I get matching pajamas! We've gotten matching pairs every year since we were little. Last Christmas was extra fun because my hubby got added to the bunch!" Shelby Rose, (first from the left, in pic) NEIGHBORHOOD barre Knoxville Instructor.
"If anyone sleeps past 10 am on Christmas morning, we're allowed to wake them up by hitting a pot with a wooden spoon over their head – which is typically my hungover brother!" Erica Buerger, NEIGHBORHOOD barre Arlington Instructor and Nb Master Trainer.
"Every Thanksgiving evening, I talk my mom into reluctantly dragging out all of the Christmas decorations. We watch reruns of Friends (starting with the Thanksgiving episodes), drink wine, and get the entire house decorated." Katy Richardson, NEIGHBORHOOD barre Founder.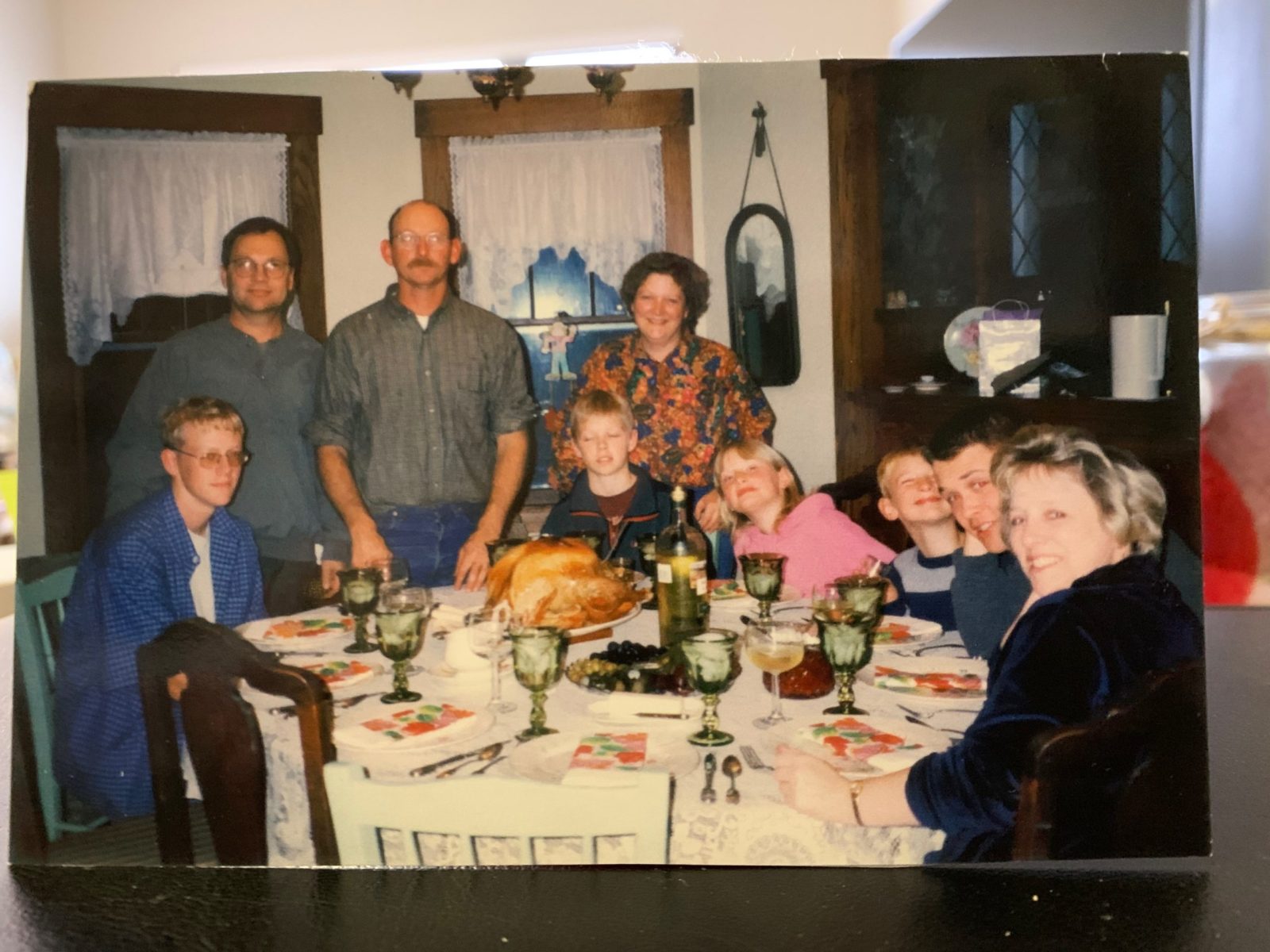 "After Thanksgiving dinner, my family and I used to go to the park across the street and play football. Our childhood dog would always get overly excited in participating, and one year she ripped a hole in the back of my little brother's pants with her teeth!! (No skin was involved thankfully!) Another tradition was we had to go for a walk after dinner to make room for dessert. Our cat also loved to walk around the block with us!" Joslyn Evans (sixth from the left, in pic), NEIGHBORHOOD barre Nashville Instructor.
"Every year after Thanksgiving, we all watch the Friends Thanksgiving episodes together after dinner." Anna Perry, NEIGHBORHOOD barre Nashville Instructor and Nb Master Trainer.
"Every year, our favorite thing to do is take our kids to see Santa Claus…most parents try for the good photo, but we live for these :)" Tabatha Smith, NEIGHBORHOOD barre Powell Owner.
"I stay local every year and celebrate Thanksgiving with my friends. The day after Thanksgiving, we go on a fall hike somewhere outside the city. It's a great time spent together but also burning off some of those extra calories ;)" Stefanie Simpson, NEIGHBORHOOD barre Arlington Instructor.
"Every year, I buy an ornament or two for each of my 4 boys. I put their name and year on it. Now that they are aged 11 – 17, it's a pretty big collection! When we decorate the tree (always Thanksgiving weekend), we divide them up so they hang their own. Eventually, when they have their own Christmas tree, they will have a set of ornaments." Eileen McCarthy, NEIGHBORHOOD barre Arlington Owner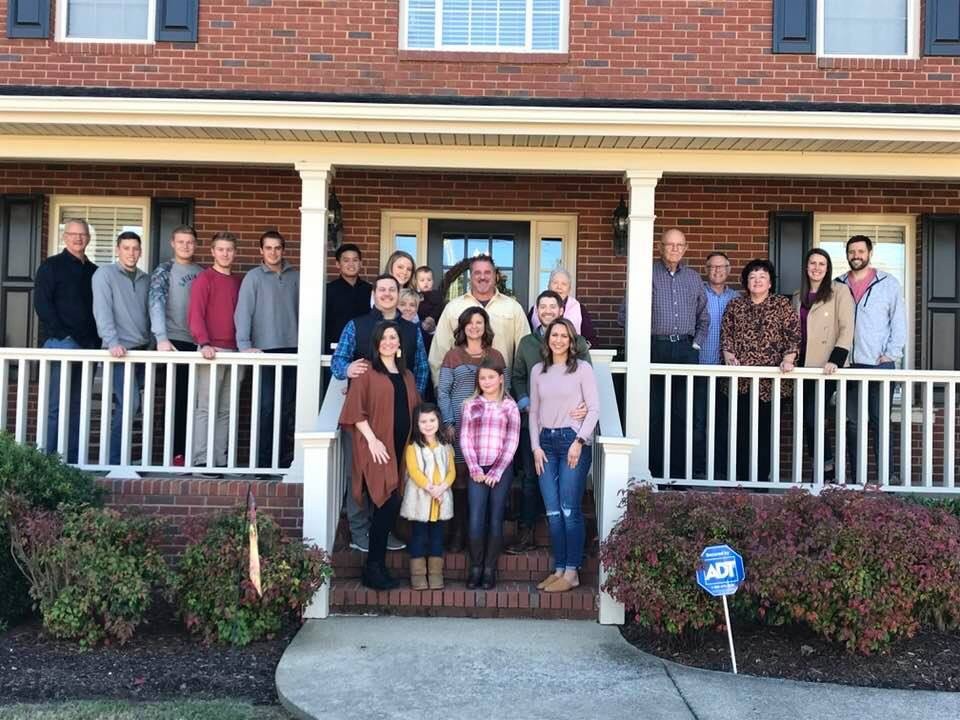 "Every year, since I was a little girl, for thanksgiving, my mom decorates a white table cloth. Writes the verse of the year, and the question "what are you thankful for". We all write what we are most thankful for. Someone different every year gets to take the table cloth as a gift. It's such a sweet memory to have with family and to look back on." Sarah Bates, NEIGHBORHOOD barre Chattanooga Instructor.
"When we were younger, we used to re-enact the story of Jesus' birth by reading from the bible on Christmas Eve. I remember my parents would be in bath robes dressed as Mary and Joseph (I guess that's the best we could do with our imaginations!), and me and my sisters would fight over who got to be the baby Jesus, with the angel being second pick. No one wanted to be the three wise men! We'd use my mom's perfume bottles and jewelry as the 'gifts' from the wise men. Now, we usually break out the old camcorder videos of our Christmas mornings as kids, on Christmas Eve. We would have to sit on the stairs once we woke up and wait until we were all awake and my parents had their coffee ready, before we could come down together. We now laugh about how the three of us would bicker about who got to go down the stairs first, and what order we would open the presents every year." Kelly Phillips, NEIGHBORHOOD barre Nashville Owner.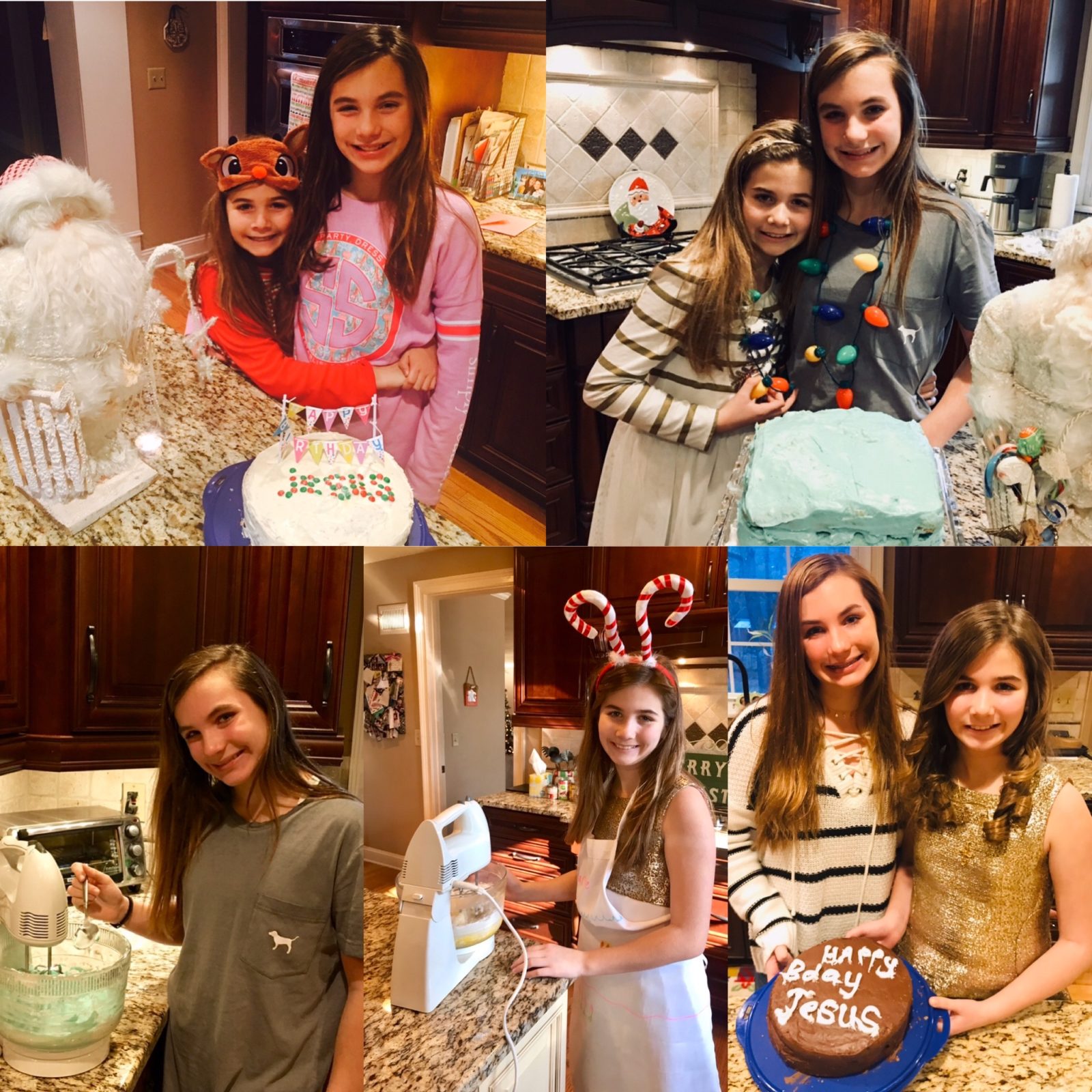 "For Christmas Eve, the girls and I always make a birthday cake for Jesus and we all go to Christmas Even candle light service at church. Then Christmas night we go look at all the Christmas lights in nearby neighborhoods and watch the movie Christmas Story together!" Amy Coleman (pictured are her daughters, Caroline and Juliana), NEIGHBORHOOD barre Nashville Instructor.