Give Your Routine A Reboot
Do you feel stuck? Frozen in time? Is it just us, or is the calendar permanently set to March, 2020 this year?
We've officially hit the 6 month mark since COVID began, and, honestly, it feels like largely not much has changed. Most of us are still living the majority of our lives at home – whether that's through remote learning with the kids, working from home, or simply social distancing (quite literally) from restaurants, gyms, and any semblance of a social life (goodbye happy hours, movies, and concerts!).
But there is a silver lining to the groundhog day effect we're currently living in. YOU are in control. Yes, that's right. There's profound power in choosing a personal challenge, versus reacting to the challenges life throws at you. You are in control of how you spend your day. You are in control of how you spend your money. You are in control of what you eat and how you move your body. You are in control of your mindset. You make the choice, every day.
And it's with this new sense of ownership for your life that you are going to turn a set back into your personal comeback, not a stand still. So how to you (re)start?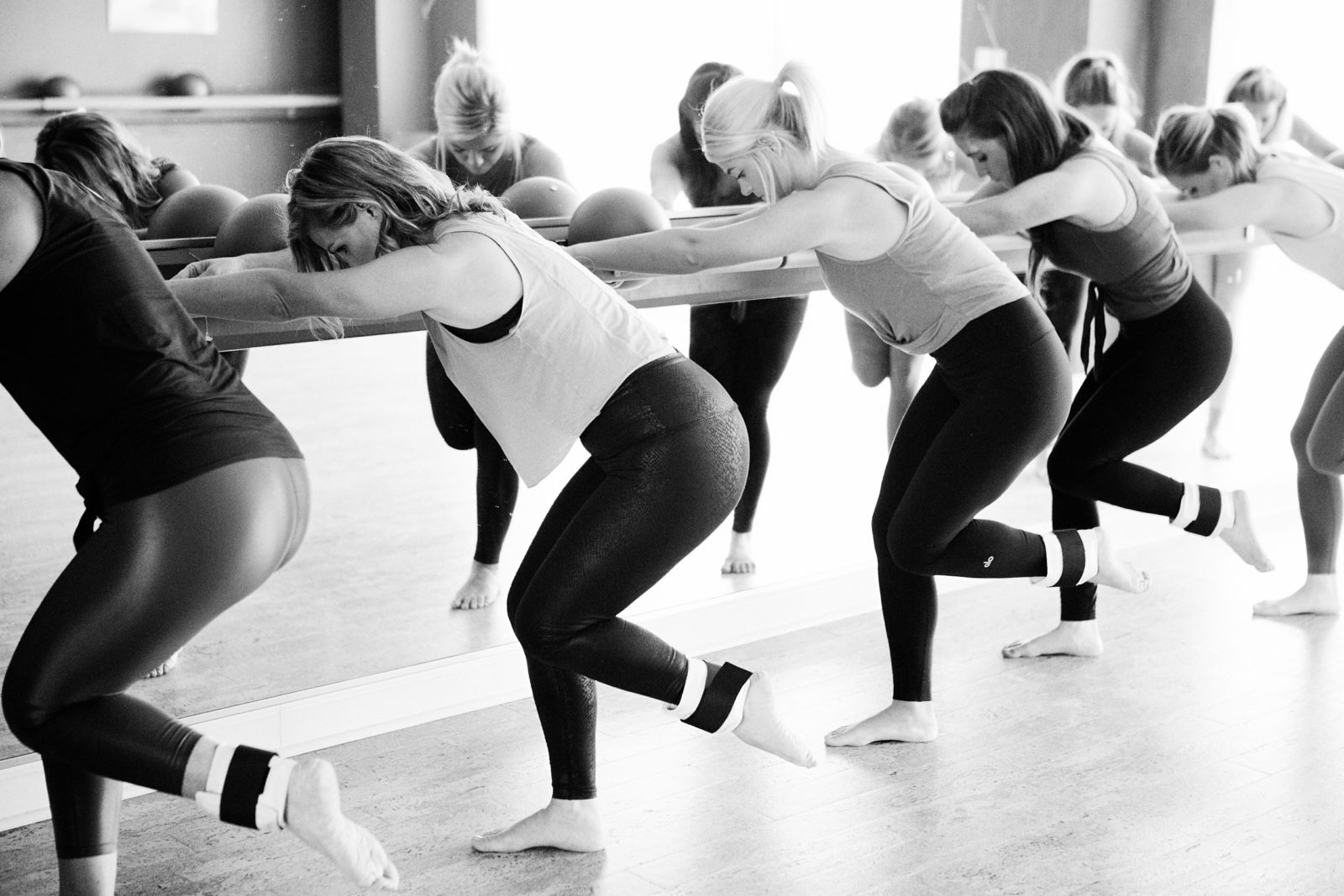 Check your expectations. Far too often, we take on lofty goals (at times basing it off of someone else's success without factoring in our personal lives), and try to conquer completely overhauling our habits at once. Hear this: You are setting yourself up to FAIL. No one wants to fail, and we already have far too much negative self talk going on in our heads without piling on by not meeting an unachievable goal. This year likely not only looks different for you, but undoubtedly feels different. Maybe you need more sleep right now, have lower energy, or are less motivated to get moving. Acknowledge where you are and be honest with yourself.
If you there's no way you can make it into a gym or studio consistently right now, then try a streaming service like nbLIVESTREAM and adjust your expectation to working out from home. If you've tried a couple on-demand or virtual classes this summer, and quit the class early, or felt like you didn't get a good workout, then don't plan on at-home workouts! It may sound like common sense, but are you taking the time to really question yourself based on your experience? Address any current barriers and then adjust your expectations of what you can accomplish dealing with your current reality – not a past version of your life and especially not someone else's life.
What's your 'root reason'? If you could reflect in a secret diary, what is the deep down truth of why you want to be healthy? The 7 levels of why is a great tool to get you there. Let's take working out. The first 3-4 answers may largely be aesthetic and superficial (hey if we're being honest, we all want a nice butt!), but as you go deeper, and keep asking, you'll get to the root reason. Your motivation must be something that isn't skin deep. It can't be to lose 10 pounds or get rid of my gut, or worse – to punish yourself for what you ate. It needs to be rooted in an understanding of the power of your health – what does a healthy lifestyle give you? Maybe it's being more resilient to stress, which positively affects your home and work life. Maybe it's more energy and a day-changing mood booster, when on some days it just feels difficult to get out of bed. Maybe it's having more self-confidence because you've always beaten yourself up about your physical 'pain point,' whatever that may be (we all have one). One thing COVID has taught us is how fragile our health can truly be. A strong body and mind drives much more than just your immune system. Your purpose needs to be meaningful and motivating. Start with 'How do I want to feel? What will help me feel that way? Why?,' and go from there.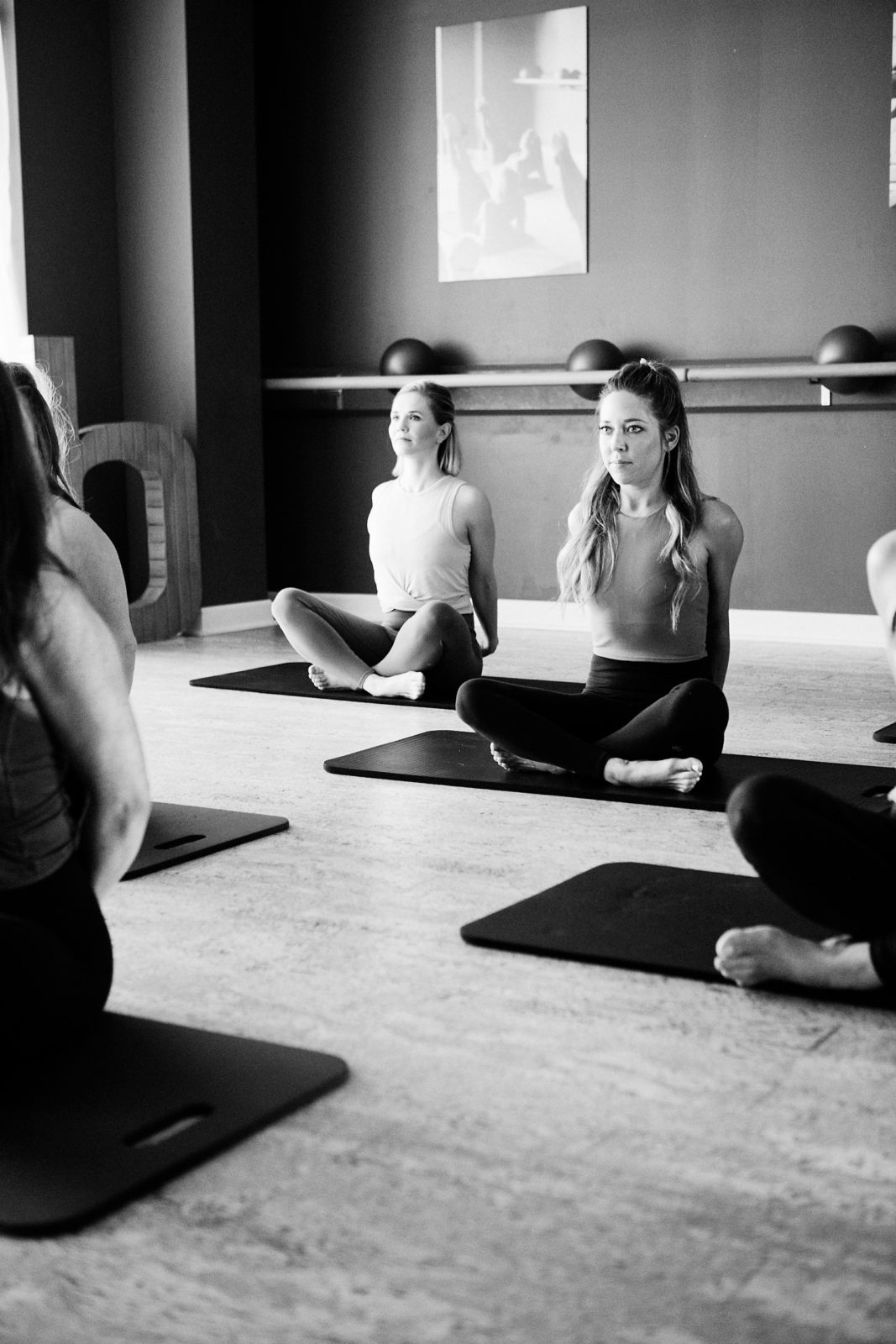 One day, one tuck, one bit-sized goal at a time. You can't say "I want to exercise more." You could exercise every day and technically you could still be exercising more. Right away, you feel like you failed. Get specific about what success looks like to you, and how you are going to get there. Is your goal to work out twice a week? Great! You're far more likely to meet your goal when you're not overwhelmed (aka planning to work out every day, now that you've decided you're going to work out.). So let's break this down further: you want to work out twice a week. The first step, or bite-sized goal, is to pick the day and time of your first class. Pull up the schedule, and decide when you can absolutely make time for that class. Then book it. Great! You've met your first goal! Treat every single action as a mini-celebration and that positive reinforcement not only keeps you motivated, but makes it seem totally 'doable' when you break it down into bite-sized goals. Don't think " Now I work out twice a week, always, indefinitely. This is my life as I know it from now on." That's where our mind tends to default.
Stop, slow down, break down each step, adjust and assess when needed, and when possible, involve others for a little extra accountability. Pick more than one friend to share your goals with. Whereas one friend or family member's super-disciplined mentality may keep you in check, you may also want to vent to another friend of family member how you're struggling that day or experienced a setback, without the fear of judgement. Positive peer pressure can even look like booking your class in advance, so you know someone else is expecting you to show up, or maybe fear of a potential late cancel fee is motivation enough! Consider sharing a cute new workout top on Instagram, for the workout class you're taking later in the week. You'll be far more likely to follow through with the class, when the 'proof' is out there.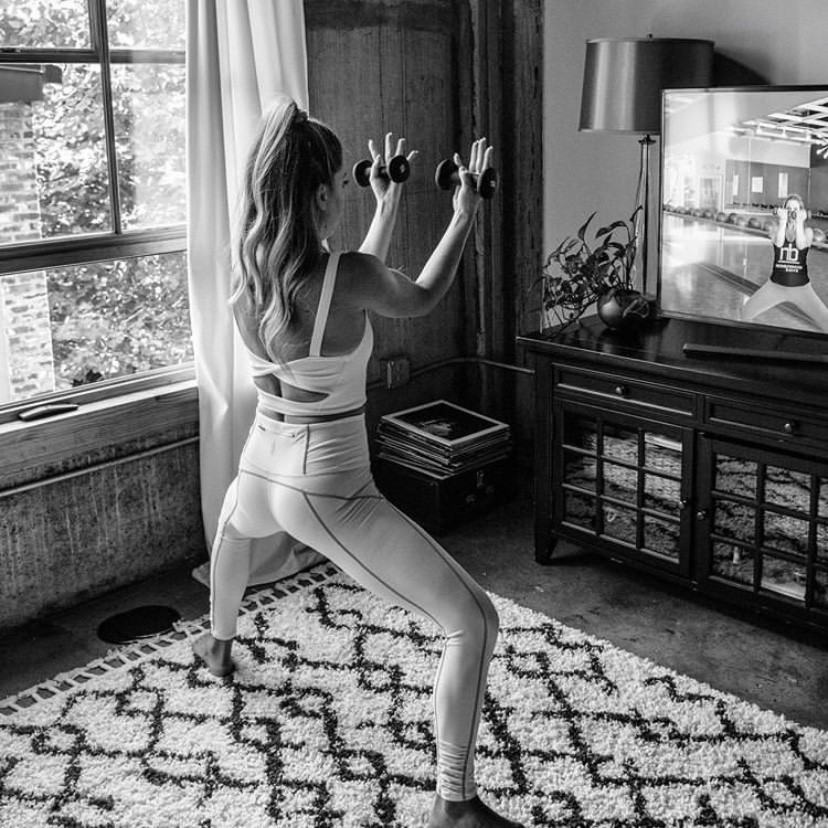 Check your surroundings. Human beings are fierce creatures of habit. If your environment has little or no structure, conflicts with the change you are attempting to create, or you are surrounded by circumstances and people that drain your energy, it's not only going to be very difficult to stick to any plans you may have to change or grow, you're going to be susceptible to increased levels of stress, unhappiness, and deconstructive behaviors. If you plan on working out from home, create a dedicated 'gym' area that motivates you and where there are as little distractions as possible. If you feel comfortable in taking in-studio classes, joining a studio gives you instant access to a community of like-minded people who share similar goals and likely the healthy lifestyle you're searching for. Chat up your neighbor at the barre, exchange numbers, and find a new workout buddy. Find Facebook groups, listen to podcasts, join in on free webinars, and read up on books that help keep you focused, motivated, learning, growing and on-track.
Prioritize your time. We know, this one's a no brainer, but if you can find a reason, any reason, to skip a workout, you will. Remember first and foremost that your workout doesn't need to be a time suck. 30 minutes is fantastic! (which is also what the Mayo clinic recommends daily for most adults.) Our new barre30 class (30 minute full-body class) accounts for 30% of our weekly livestream schedule. It's a completely effective, efficient workout that you can fit in during a lunch break, during precious nap time, when the husband gets home from work, or by setting your alarm 30 minutes earlier once or twice a week. Get creative!
Check your schedule to see where you can gain these pockets of time. Do you usually spend 1 – 2 hours a week grocery shopping? Try using a service like Shipt, Amazon Now, Kroger or Walmart to order in advance, skip the shopping experience, and simply pick up your groceries (or better yet, have them delivered!). How often are you carpooling, or at a kid's practice or game? Can you tag team with a neighbor to carpool once a week, or alternate games/practices with your spouse? Can you set a new rule with yourself that on Mondays, you can't look at your phone until you've worked out? You'd be surprised how much time we spend scrolling, and mindlessly using our phones. (Want proof? Open up our iPhone, choose settings, then screen time. You can actually set time limits, app limits, and even 'downtime' from this tab!!). Or look at it this way – where have you gained time from the pandemic? Do you no longer commute to work? Your old drive time to and from work can be when you now schedule a class.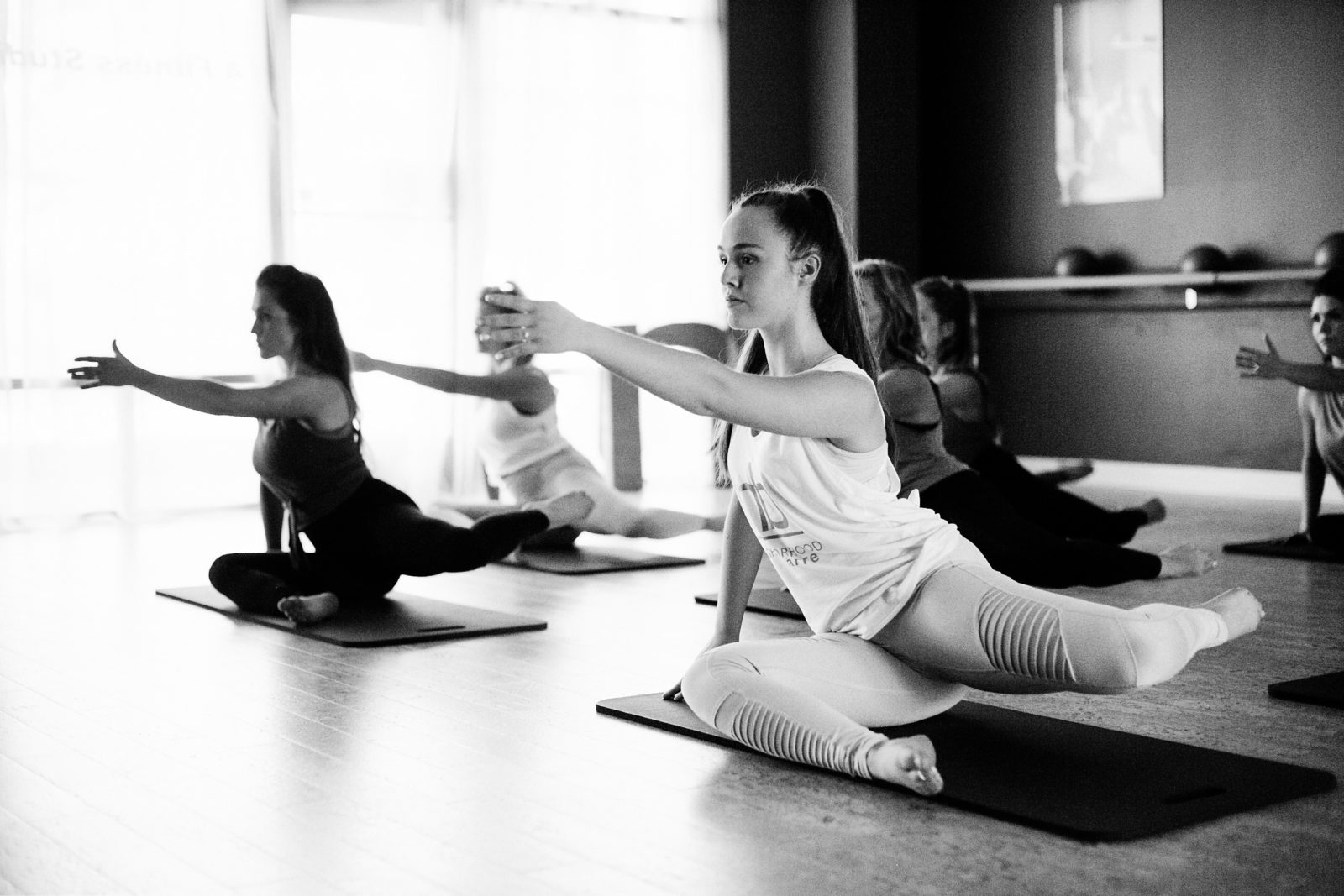 Don't quit. Above all else, exercise compassion, and embrace the challenges. When you're tempted to fall back on the coziness of comfort in your old ways, take a moment to be vulnerable and explore your feelings. Why do you feel this way right now? Is it because this may be something new and that's scary? Is it something totally unrelated to your goal and you could be deflecting? Is it because you've been unrealistic about your expectations, too vague about your actions, or too transparent about your why? Use any guilt to propel you forward, as a positive motivator. But don't let it get the best of you. Forward motion is the best mentality. The alternative to leading with intrepidation is leading with imagination. Ask better questions – how can it be different? How can I show up better? Is there a way I can still do this? You wake up and keep going, or start again. Treat each day as a new one, because it truly is. Anything can happen, so what are you choosing to create and embrace today? We're here for you when you're ready to reboot your workout routine! To get started at your local nb studio, click here. To get started with a free nbLIVESTREAM class from home, click here.