4 Sneaky Habits To Make Diet + Exercise Stick
It's time to make this thing official – working out and eating better isn't a "challenge" you complete for a few weeks, and then settle back into your comfortable, old-set ways. It's time to commit, make choices that sustain your lifestyle, and transition to a long-term relationship with proper nutrition and exercise. Here's our 4 most powerful healthy living hacks to turn your spring fling, into a lifelong reality.



Start small, and keep going. Give yourself goals you know you can achieve, with little effort. If you set minimal, achievable goals, and you meet them, then you begin to associate feelings of accomplishment and success with diet and exercise. For example, if you know you live a largely sedentary lifestyle most days, pick ONE day to fit in a 10 – 15 minute walk. Maybe it's before work, on your lunch break, or after dinner. You know your schedule, so pick the time where you absolutely will take this walk, no matter the circumstance of the day.
Choose one day (Mondays are always a good day for a new habit), and plan for that walk, whenever it is. Then don't worry about it the rest of the week. If you end up going for another walk, great! If not, no big deal, you're already set for another walk next Monday. Once you complete your Monday walk for 4 – 6 weeks, consider adding in a second day, and so on. So often we want to go from zero to 60, and then are met with guilt and frustration when we don't meet these unrealistic goals, and give up.
If you want to improve your results in barre class, pick ONE thing to do differently for the next month. Maybe that's picking up heavier weights during the portion of biceps in the warm-up (only). Maybe it's coming onto your toes for push ups, or planks. Maybe it's raising your heels higher than normal, or pressing under the barre, for one thigh exercise each class. Pick one focus and don't add anything else the next 4 weeks. (Remember don't do ALL of these things! Pick ONE, so you can master it and 100% deliver on this goal, then add on next month.) You'll likely see newfound, targeted results at the end of the month, and will be able to build upon this achievement to continue to take on new challenges for yourself.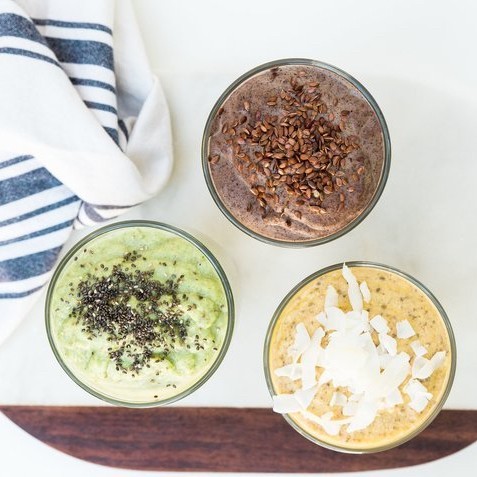 Rethink your relationship with food. Diet is synonymous with restrictions. The truth is there's no one diet that is likely sustainable for any one person, over the course of her lifetime. You need to adjust what you eat with your body as your age, develop conditions or symptoms, or even simply with the seasons!, to optimize your health. So first and foremost, think of nutrition as fluid and with plenty of gray, not so black and white. Also remember that what works for one person, may not work for you. Again allow more gray, because you should be intuitive with what you eat, to feel your personal best.
Eating should be experimental! Focus on creating, or finding online if you're choosing to follow a specific diet right now, a "YES" list. Compile a list of all the healthy foods that you want to base your diet around (i.e. plant-based, lower-carb, paleo) and then focus on the foods that you love from that list. If you don't like salads, then don't eat salads!! Choose stir frys to get in your veggies, or puree them as a sauce for dinner, or into your morning smoothie. If smoothies never fill you up, then either make them into a bowl so you are forced to slow down and chew like you would any other meal. Or move on, and make eggs, protein bars or superfood muffins, or overnight oats. Consider keeping a food diary, BUT not to track your macronutrients or calories. Record your meals so you can highlight the ones you loved best (cue positive reinforcement!), as well as any potential symptoms to know when something isn't working for you – like bloat or upset stomach.
Also remember that your diet is so much more than calorie counting. Your gut health, hormones, and even thyroid function can play a big role in your metabolism and ultimately your weight, regardless of diet. Don't forget to test, and not guess, about your symptoms, and consider working with a professional for a tailored nutrition plan that will make you look and feel your very best. The more educated you become, the more you can hold on to a plan that works.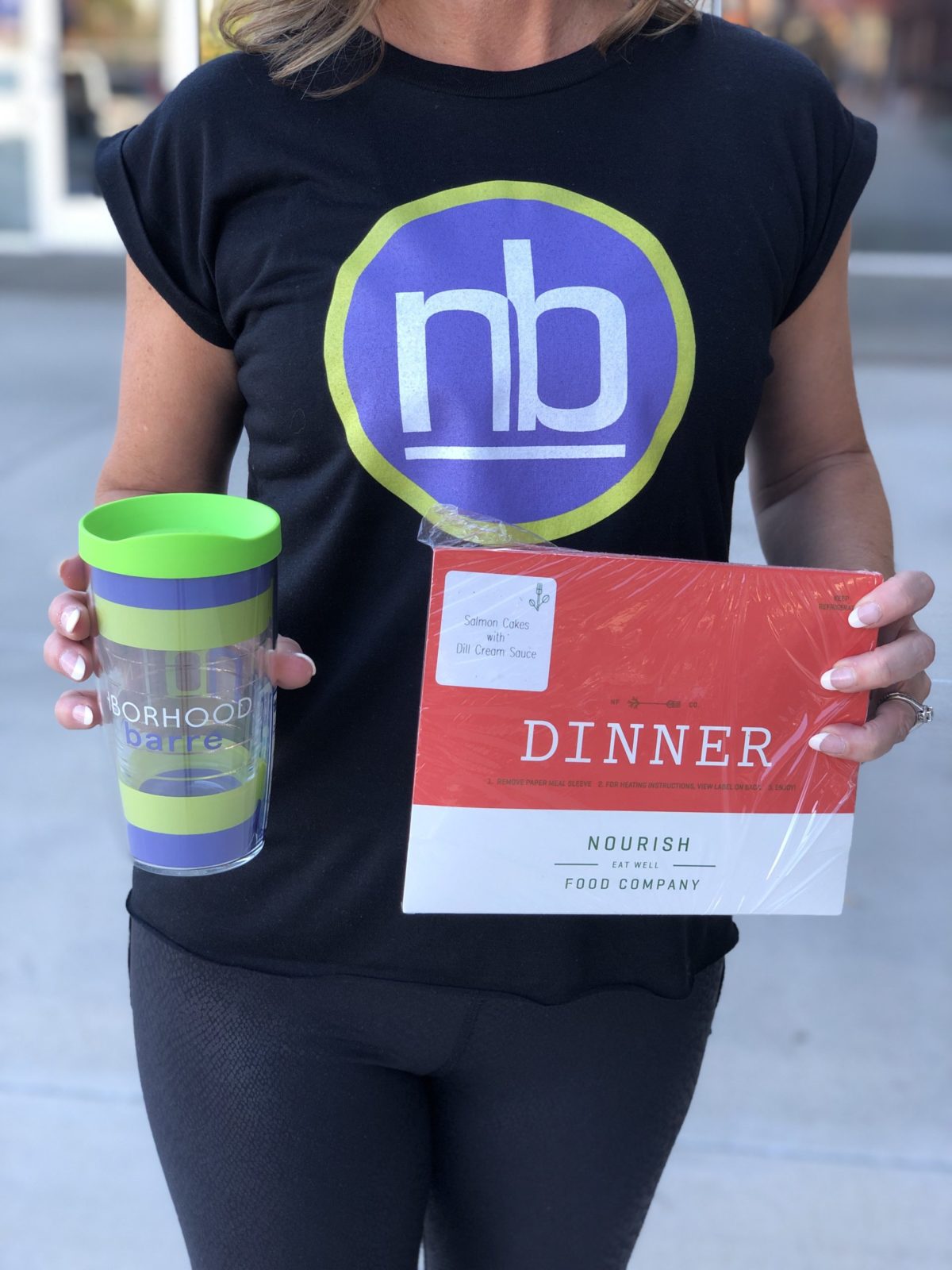 Try sneaking more of your goal into your day, throughout your day. It really is easy, when you keep your mindset simple! Taking the examples above, if your goal is to get in more steps, throughout the day. Think of ways to do this, with little to no effort. Start using the bathroom upstairs in your house instead of downstairs. Park as far away as you can in the parking lot. Take in your groceries or unload your car one bag or item at at time, instead of carrying everything in all at once. For your barre class goal, take that focus outside the studio: try popping onto your heels when you're sitting on the couch or at your desk, brushing your teeth, or every time you sit the toilet!
If you know you can't carve out the time to meal prep, or don't want to spend hours combing through blogs trying to find recipes that 1) fit your dietary guidelines and 2) are foods you'll actually want to eat, then consider using a meal delivery service. Lots of meal service companies cater to specific dietary restrictions (like Gluten free, Paleo, Keto, Kid-friendly, etc.), and even portion size (individual, couples, or families) to make the selection process easy. And most have a rotating menu to keep things fresh and interesting for your palate. Our partner, Nourish Meals is offering Neighborhood Barre clients 25% off their first order, using code "NB25" and a reoccurring 10% off following orders, using code "NB10" if you want to try something new. If cooking stresses you out, this is definitely an option to consider. And remember, every meal doesn't have to be perfect, start for one month by focusing on beginning your day with a healthy breakfast, or eliminating your mid-afternoon snack or coffee (Eat a lunch with 100-200 more calories, so your lunch is completely satiating and there's no need to snack for dinner. Try matcha tea or a decaf iced Americano instead of iced coffee). Then add something else next month.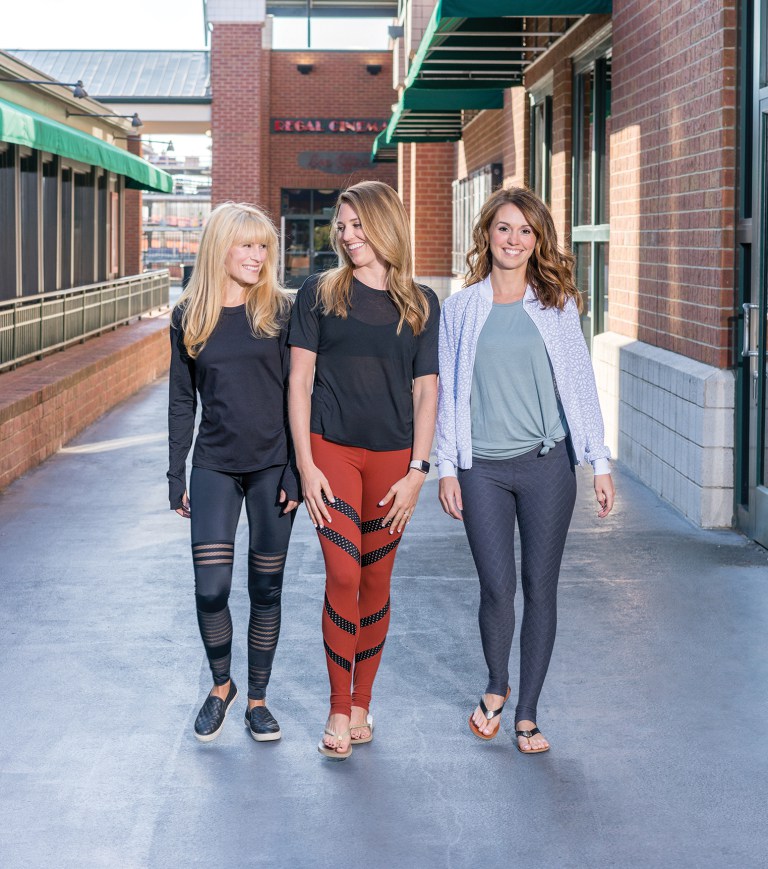 Become part of a support group. It's impossible for even the most successful people to be motivated all the time. After all, we're only human. Everyone needs a little push now and then, so consider joining a group that will support you in your goals. Whether that's a local boutique fitness studio that fosters community and personalized attention in class, or a private Facebook group that shares recipes for the diet you're following, there is strength in numbers! Your motivation will jump-start if you are able to connect with other people going through the same process. You'll also get great tips and ideas that will improve your results. Studies show that working with others, having a partner, and knowing you are not alone in your journey is a very important role in success.