Why Our Sweat + Reset Challenge Is Unlike Any Other We've Done:
You're familiar with New Years fitness challenges, right? You likely stuck to your goals through January, but began to lose steam a couple weeks into February. Come spring break, you're back to your old ways of spotty class attendance and polishing off an entire bag of Skinny pop in one sitting. Don't wait until January 2020 to get back on track!!
Are you ready for a reset?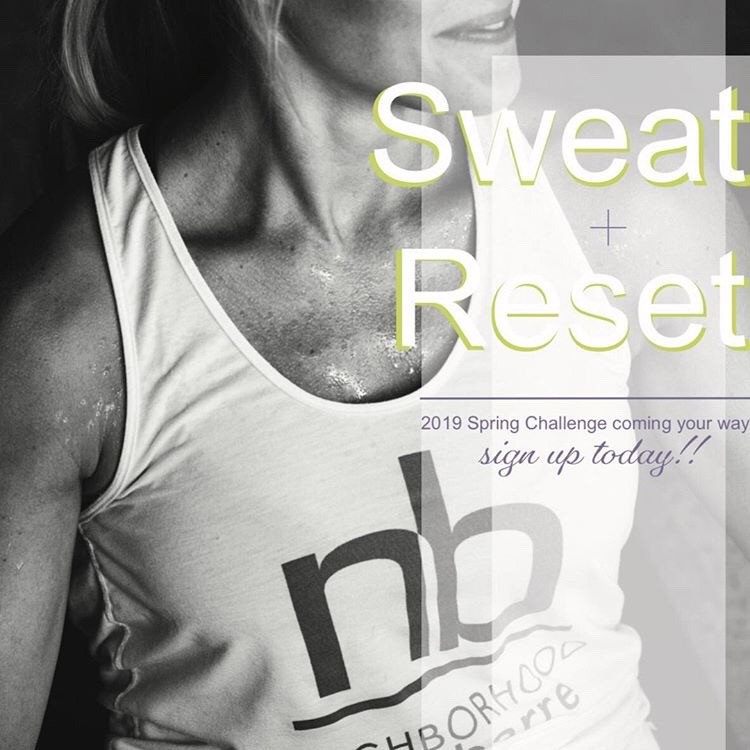 We've never done a spring challenge, and we knew this time of year was one of the most important, to set the tone for the entire summer (pun intended!). This next month is likely one of the busiest seasons for you and your family, which is exactly why you need a constant in your life right now.
A constant place to recharge. A constant place to release stress. A constant challenge for your muscles. A constant healthy diet. A constant place to connect. A constant goal set, that will leave you feeling rewarded, with sustainable habits to take into the rest of the year.
This challenge will help you sweat it out while resetting your body with nutritious food choices, to prepare for a summer of fun. Yes, there's a built-in wellness component, and dietary option!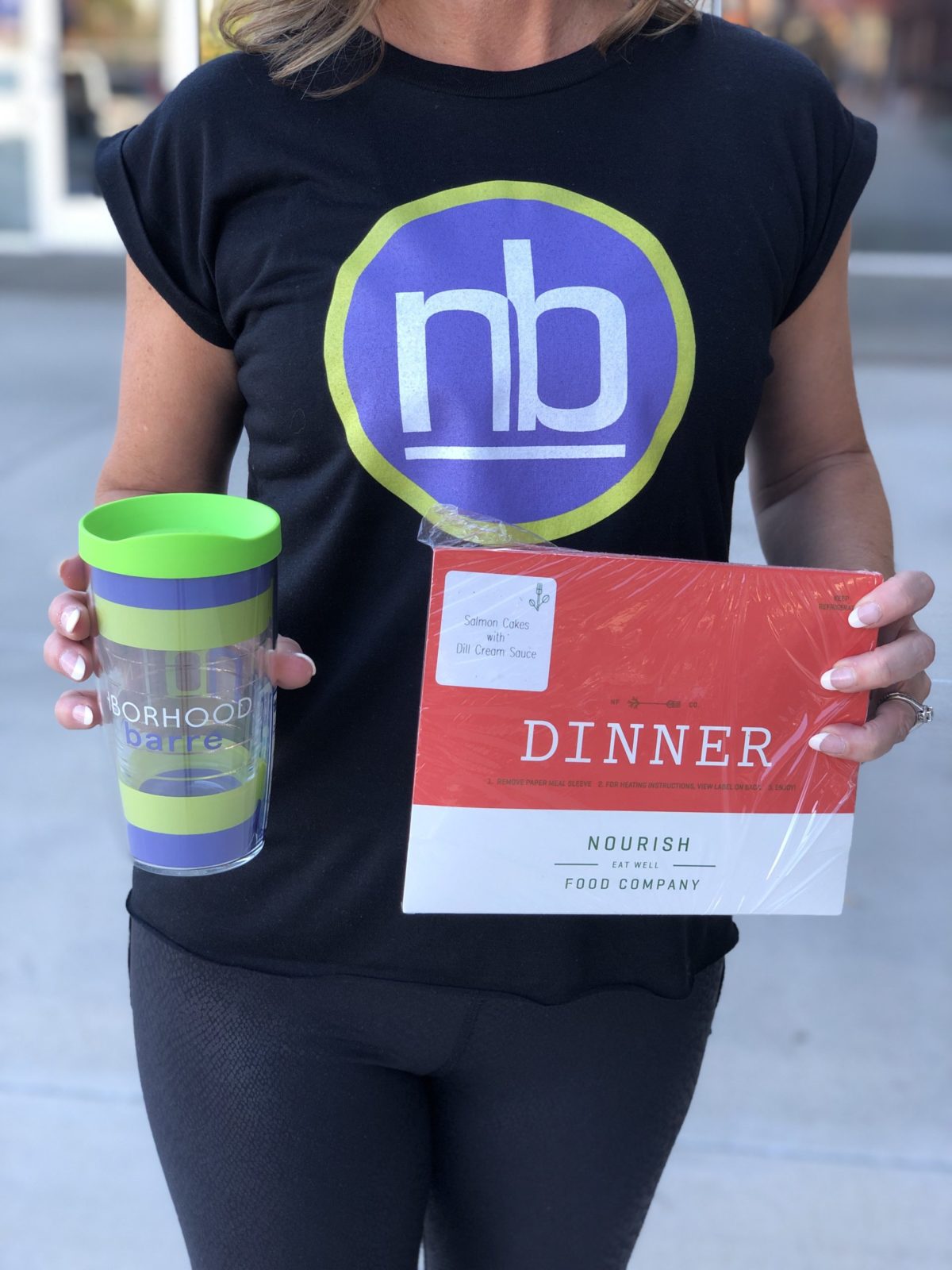 Here's what you get when you sign up:
Unlimited classes at your local Neighborhood Barre.
One-on-one motivation from your studio.
One complimentary download of a Neighborhood Barre streaming workout – consider it a "get out of jail free" card, to help you stay on track and meet your class goal, when life happens these next 4 weeks.
A Neighborhood Barre exclusive discount from meal delivery service, Nourish Meals (ships nationwide, just reheat and eat!).
A gift certificate from Nourish Meals, upon completing the challenge.
Here's what you do:
Set at least one personal goal on your challenge board card  (such as to reduce stress, improve sleep, more energy, strengthen your core, tone your arms).
Complete 20 Neighborhood Barre classes in 30 days.
Participate in our weekly wellness mini-challenges (think hydration challenge, refined sugars elimination, go green (leafy + vegetables), eat-this-not-that versions of your favorite meals and drinks).
Option to opt into the Nourish meal delivery service during the challenge, at the NB special rate (no commitment, order weekly).
One good choice leads to another choice. We want you to take this challenge day by day, week by week, and consider each small success a building block towards a restored you, ready to rock the summer season. Let's reset and work towards a new season of health, together!