5 Ways To Wear Your Leggings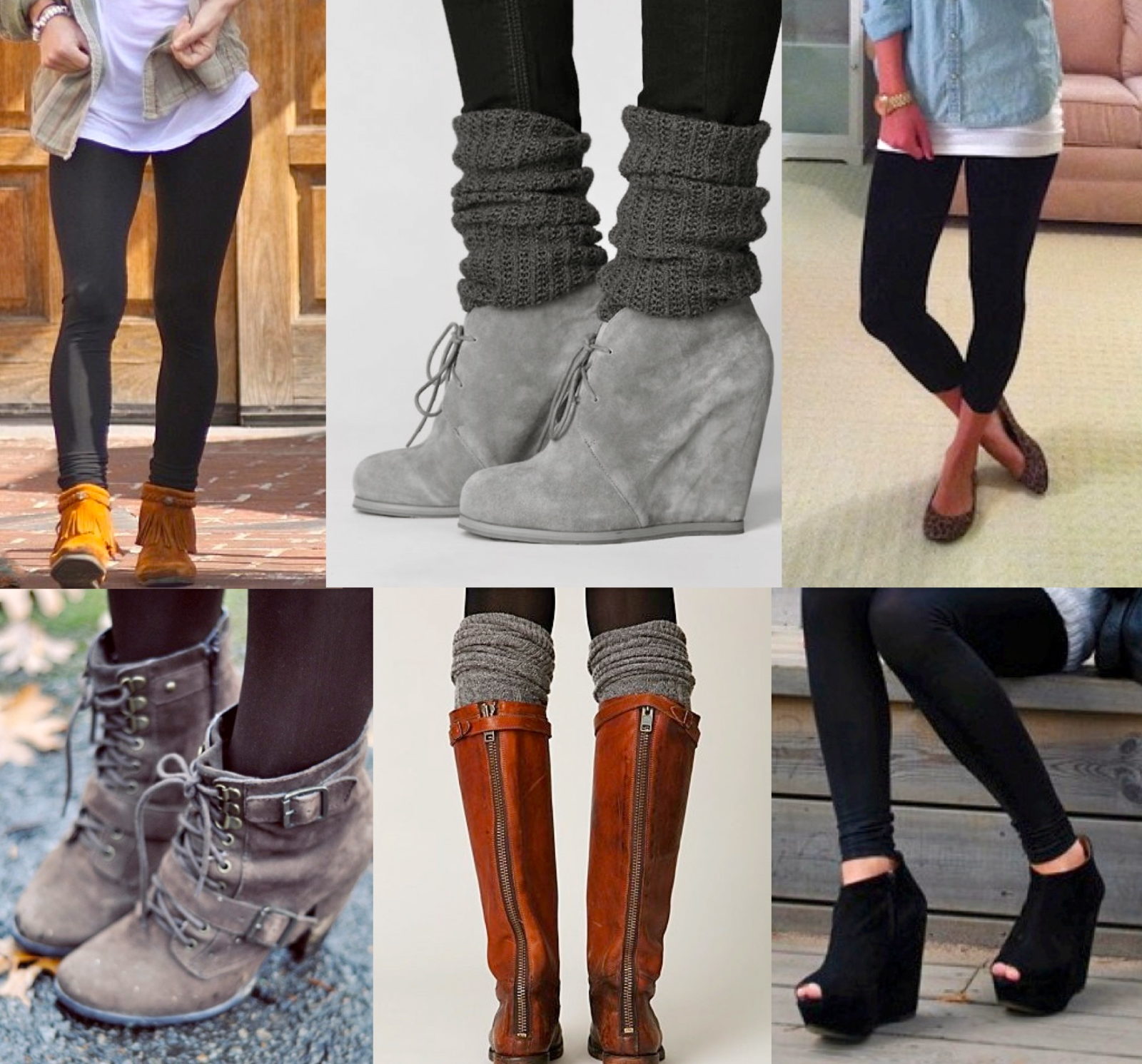 If you are barre or yoga obsessed, chances are you find yourself  spending all of your money on crazy expensive leggings only to realize later that you do not actually own any 'real' pants. Well, we're here to help you turn those Wunder Unders and Beyond Yoga Leggings into street chic apparel. Here are 5 ways to wear your leggings in public without being embarrassed (a shirt long enough to cover your rear helps too).
1. Flats.
How about we jazz it up with a print?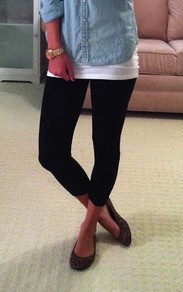 Or more specifically a smoking slipper with print…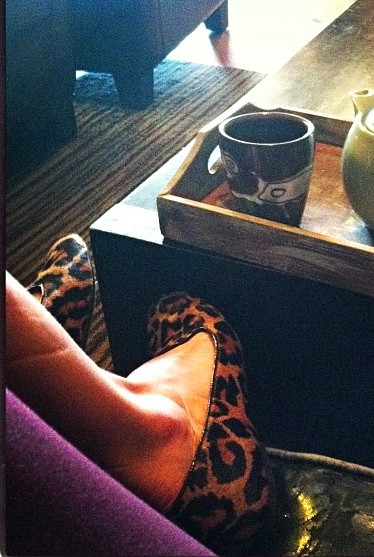 Leopard pairs great with color – especially those jewel tones that we are loving this season. Throw on a chambray shirt over your tank or your favorite slouchy sweater, and voila! You are casually chic and ready to hit the town.
2 & 3. Boots and booties. We might as well combine these into one even though they can give you two totally different looks.
Tall boots, short boots, low boots – they all look great with a legging. Add interest with a leg warmer or tall sock. Think layers for your legs.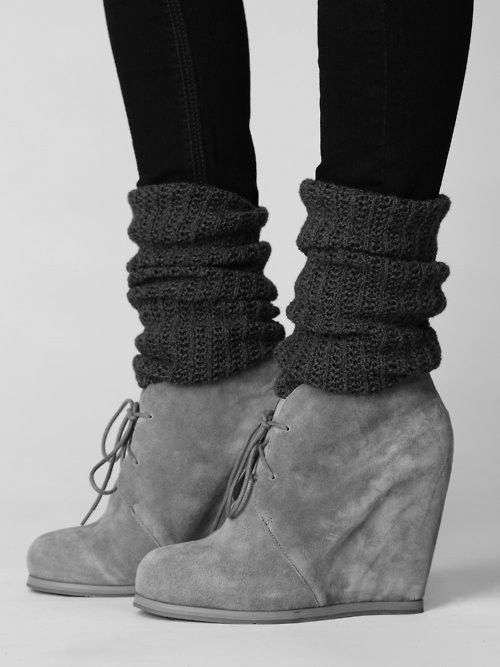 Toms makes a great affordable lace-up bootie. Also check Urban Outfitters.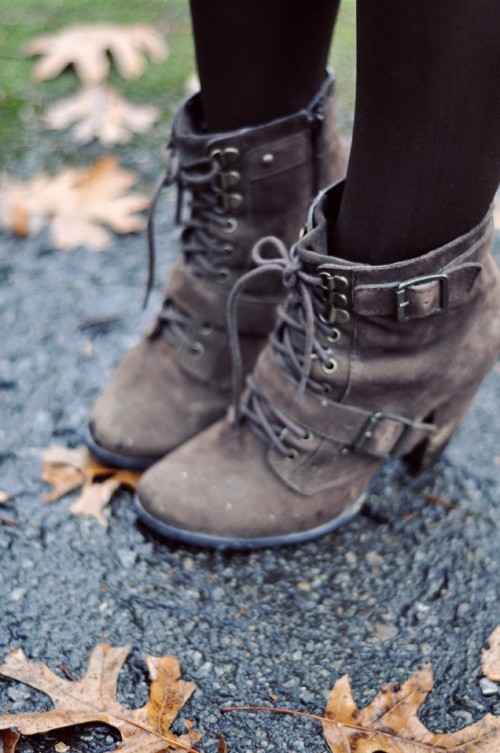 You don't have to have a sock to be cute. Laces and buckles add enough to this look making layers unnecessary.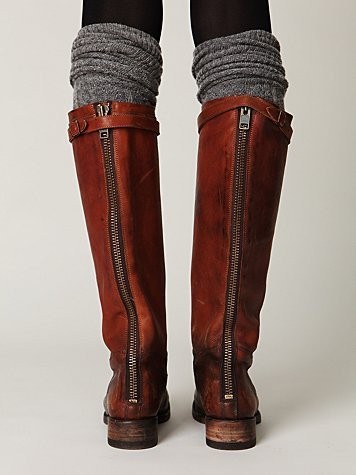 Yessssssssss. We love a tall boot with a tall boot sock and leggings. This look can take you many places.
Great boots usually come at a steep price. You can keep it middle of the road with Frye. They make boots of all shapes and heights and with a varying price range. Most are a more casual look, which pair well with leggings.
4. Moccasins.
I'm a sucker for a good moccasin. Just don't get too crazy. Keep the fringe to a minimum and buy a boot that is suitable for your height. This short boot looks great on most people. It still has the fringe and some detail without taking all of the attention.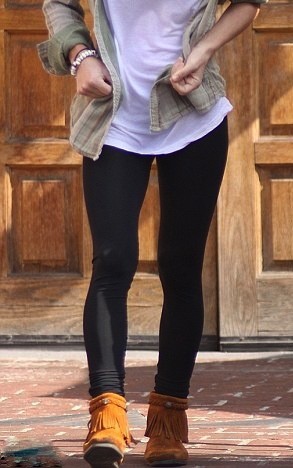 Where to find these and other great moccs? MINNETONKA. The mother of all things moccasin.
5. Platforms.
My personal favorite. Platforms can take your legging look from day to night especially if you keep it simple with black. Pair with a tunic or long sweater and you are ready, set, go.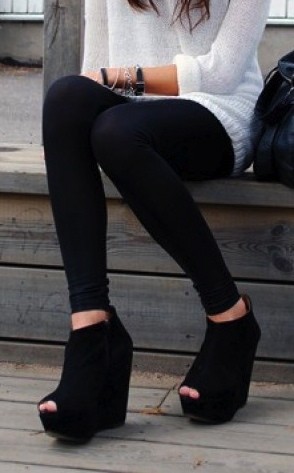 Above is a very affordable Steve Madden platform. The black on black keeps it simple and chic.